A wellness break for all five senses
Hotel Baia Verde will be your ideal retreat, a true haven of tranquillity nestled in a dreamlike bay and enshrouded in an atmosphere of profound peace. Here, well-being can be felt everywhere from the comfort of the rooms to relaxation beside the pool and indulgent cuisine. The half board at our hotel will make your every wish come true: an extensive breakfast buffet with fresh, high-quality products, a light lunch that you can savour on the terrace during the summer months, and dinner menus with specialities from Mediterranean cuisine and delicious traditional recipes from the Veneto region. People who suffer from a gluten intolerance can look forward to dishes specially prepared using gluten-free products.
Gourmet delights: genuine local products
The Lake Garda area is also famous for its food and wine products, such as extra-virgin olive oil, farmed or lake fish, salted beef, and fresh fruit and vegetables.
Our cuisine lets you savour the true essence of Lake Garda. An example? Garronese Veneta stands out among the meat varieties. It's a particularly exquisite meat consisting of soft muscle fibres that give it one of the qualities most appreciated by diners: tenderness.
What better accompaniment to a meat dish than a glass of fine Valpolicella? And last but not least, how could we not mention our star product: extra-virgin olive oil, the green gold of the Lake Garda area. Lush olive groves grow on the shores of the lake and yield an oil with a fresh fragrance and light aromatic notes.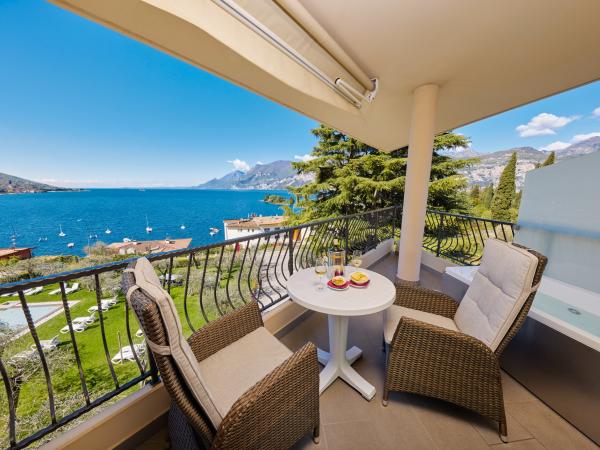 from
€145.00
per person
incl. half board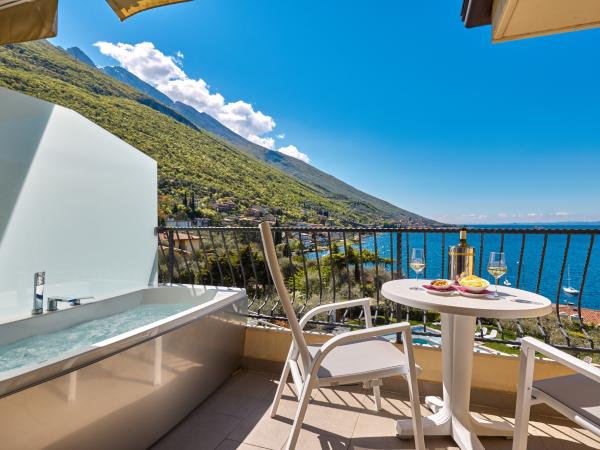 Premium junior suite with outdoor whirlpool
from
€120.00
per person
incl. half board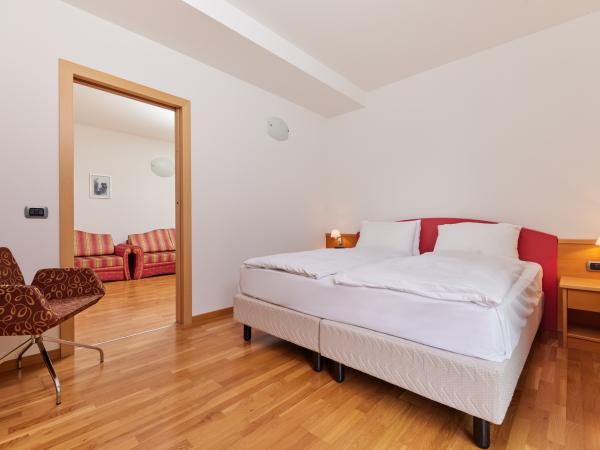 Mountain View Plus family room
from
€110.00
per person
incl. half board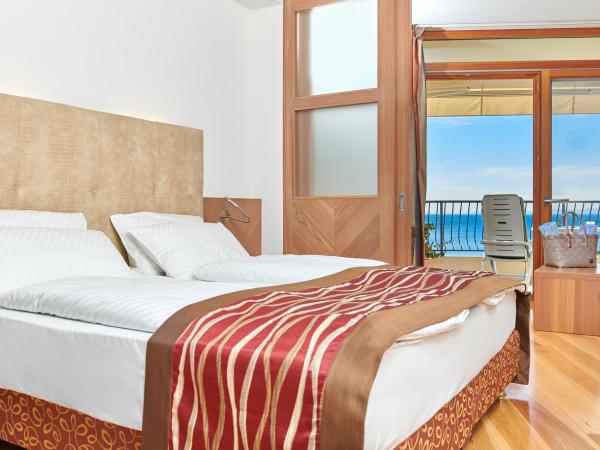 from
€110.00
per person
incl. half board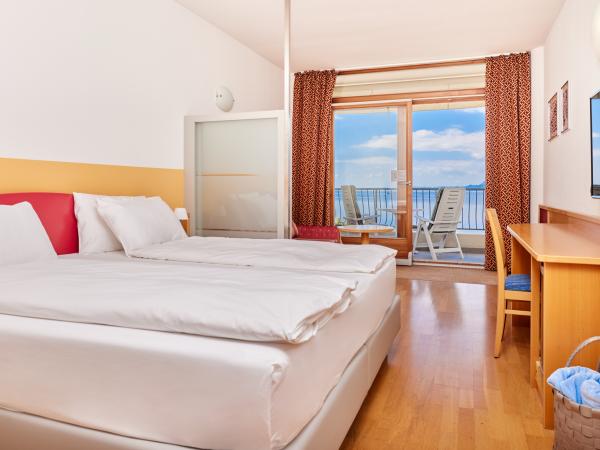 from
€100.00
per person
incl. half board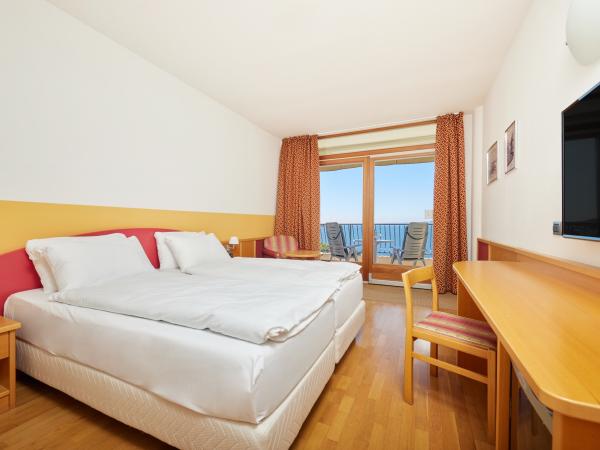 from
€100.00
per person
incl. half board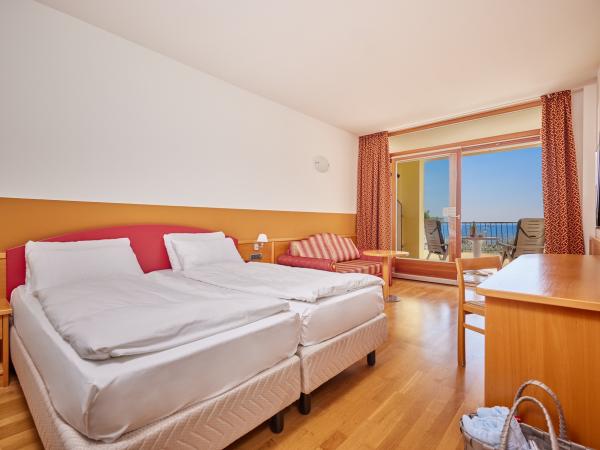 from
€95.00
per person
incl. half board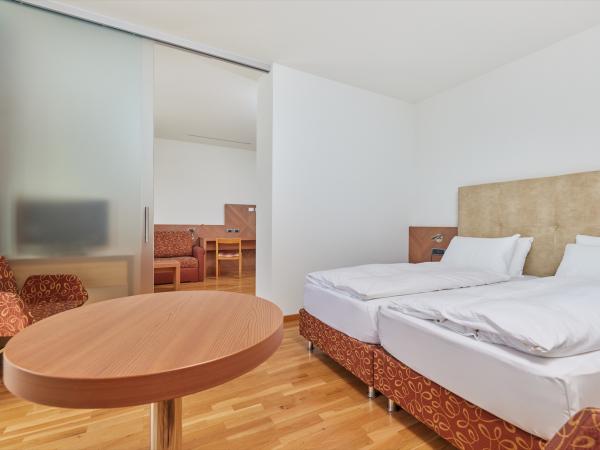 Mountain View family room
from
€95.00
per person
incl. half board
from
€85.00
per person
incl. half board