Activities on Lake Garda: a huge range to choose from
The range of activities on Lake Garda is vast and varied. Thanks to its location immersed in greenery right by the lake, our hotel in Malcesine with spa is the ideal retreat for enjoying peace and quiet as well as various adventures around the lake. Lovers of physical activity will be spoilt for choice with the huge array of sports that can be enjoyed throughout the year – both on the lake and in the hills and mountains around our hotel in Malcesine on Lake Garda – such as sailing, kite surfing, kayaking, SUP, tennis, biking, golf, horse riding, and paragliding.
A paradise for sports lovers
Of all the activities on Lake Garda, sailing and surfing are firm favourites: near our hotel in Malcesine with spa, you'll find a sailing/surfing school which offers courses for both adults and children. Malcesine is also a wonderful place to watch the famous sailing championships held on Lake Garda. If you want to enjoy biking adventures, you can take the cycle track southwards from Malcesine for around 10km along the lake shore or the new, 45km flat cycle track from Peschiera to Mantova, passing through Borghetto. As well as mountain bikes, you can also hire e-bikes in Malcesine at our hotel (please book in advance).
Hiking, golfing, and horse riding
If activities like SUP in Malcesine aren't your thing and you'd prefer to go hiking, you can enjoy peaceful, regenerating hikes on Mount Baldo and along the trails around the lake. You can reach Mount Baldo from various points in the area, either on the hiking trails or using the cable cars. Golf and horse riding also feature amongst the activities on Lake Garda: The closest golf course is Cà degli Ulivi, an 18-hole course with a lake view, while the area above the lake boasts a riding stable where you can enjoy the scenery from horseback. Finally, if you want to see the lake from all angles, you can book a private boat tour, paying a supplement of just €45 per person.
4 overnight stays
incl.
half board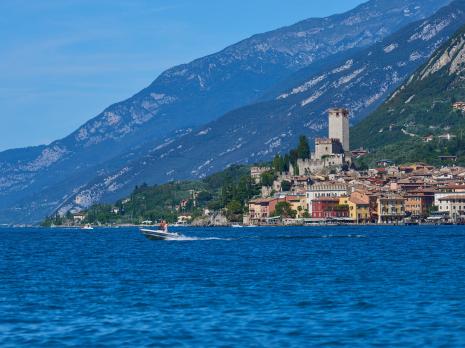 4 overnight stays
incl.
Breakfast
BAIA VERDE SUMMER FEELING 7 = 6
7 overnight stays
incl.
Breakfast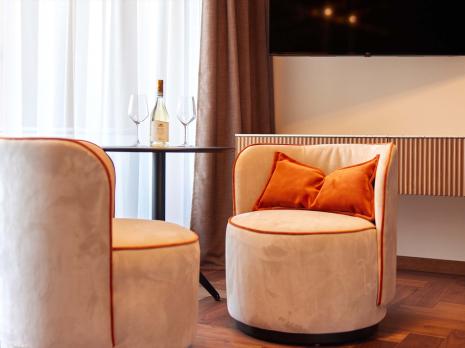 A short break in our new Suites
7 overnight stays
incl.
half board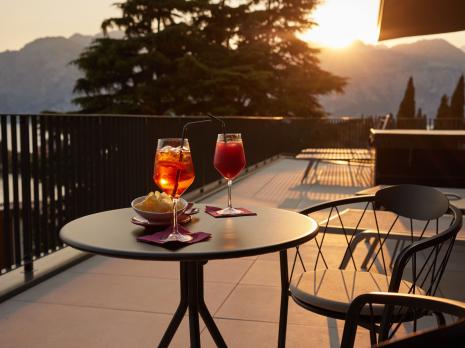 2 overnight stays
incl.
Breakfast