Where holidays become real-life poetry
Our hotel in Malcesine on Lake Garda enjoys a prime position, nestled in an extraordinarily beautiful location, set against the backdrop of the world's most loved and visited lake. Lake Garda has been fascinating visitors, including renowned poets and writers, since time immemorial thanks to its mild climate, stunning hilly landscape, and charming historic towns and villages. Surrounded by palm trees, oleanders, olive trees, and vines that exude delightful fragrances, the lake is located between three regions and is dotted with medieval towns, beaches, small harbours, parks, nature reserves, monuments, museums, and lively town centres.
The Lake Garda area is so large and varied that boredom is unheard of. Around our Hotel Baia Verde, you can discover various quaint towns and villages that adorn the lake, such as Malcesine, Sirmione, Peschiera, Valeggio sul Mincio, and Borghetto. During your holiday at our hotel, you can enjoy numerous activities in the midst of a lush natural paradise.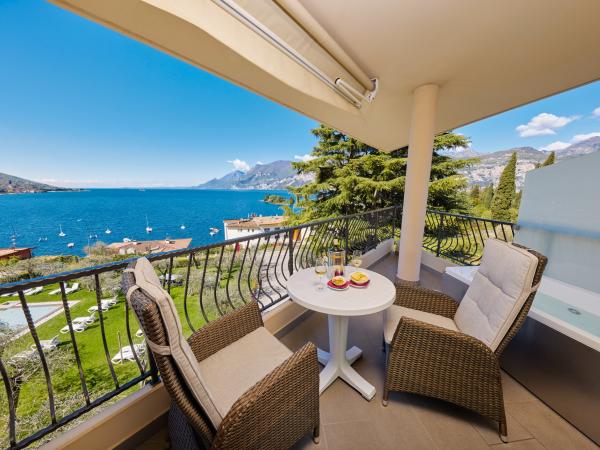 from
€145.00
per person
incl. half board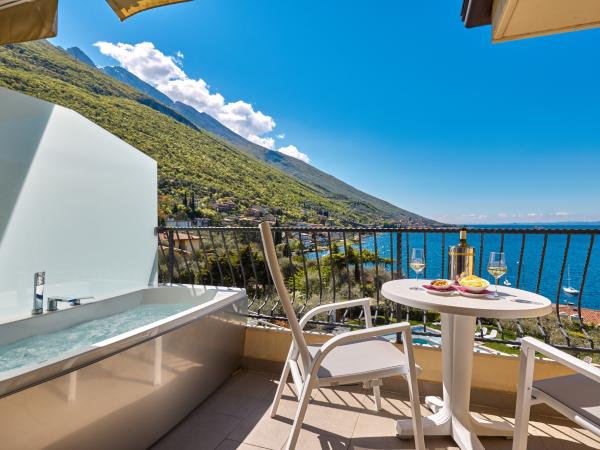 Premium junior suite with outdoor whirlpool
from
€120.00
per person
incl. half board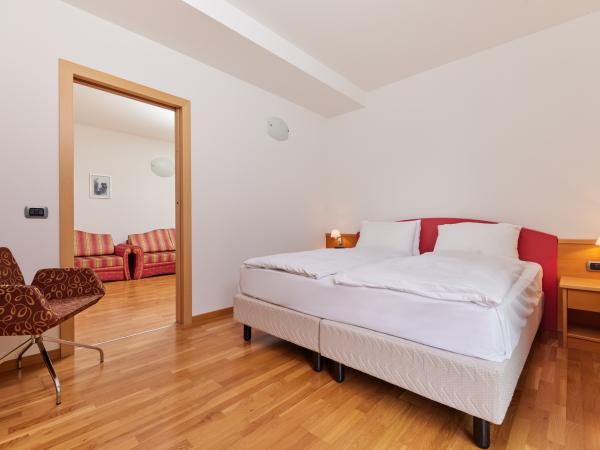 Mountain View Plus family room
from
€110.00
per person
incl. half board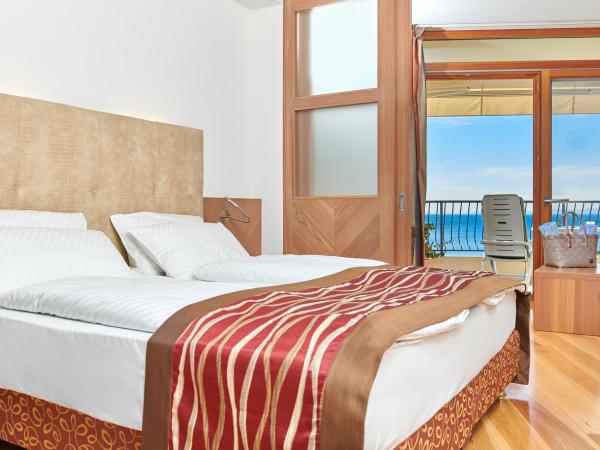 from
€110.00
per person
incl. half board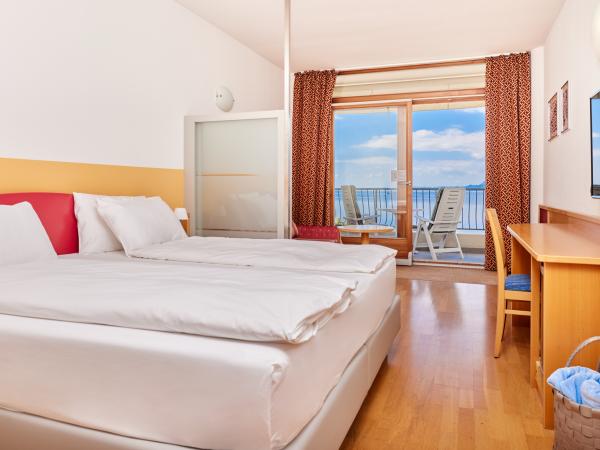 from
€100.00
per person
incl. half board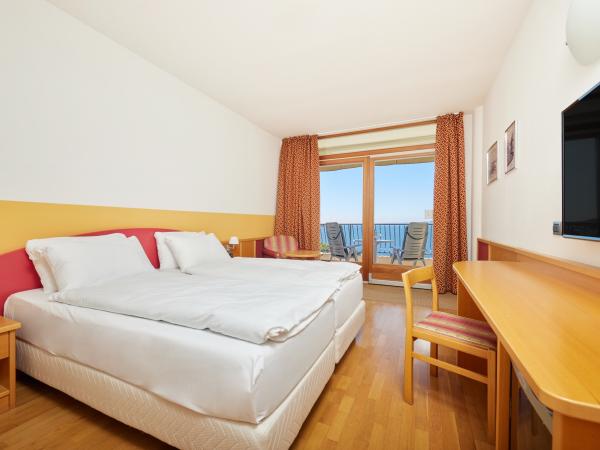 from
€100.00
per person
incl. half board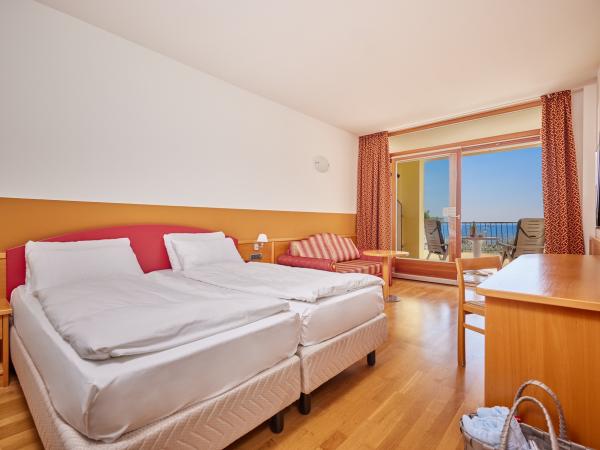 from
€95.00
per person
incl. half board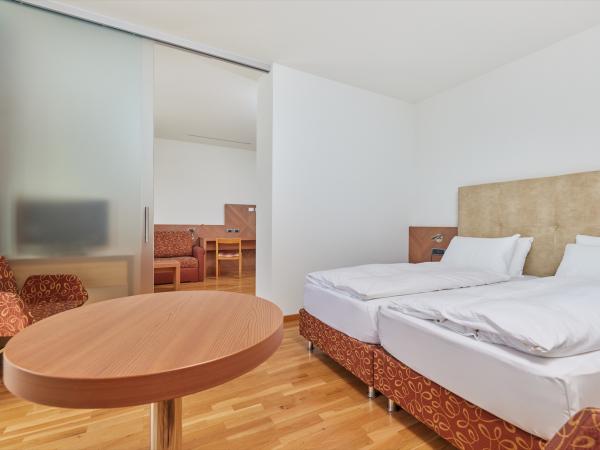 Mountain View family room
from
€95.00
per person
incl. half board
from
€85.00
per person
incl. half board